When it comes to finding a job there isn't a one stop shop where every employer advertises all their vacancies. The increased use of technology and social media means there are now lots of ways to look for a job.
Here are some of the key place's employers advertise their job vacancies:
Job Vacancy websites
There are a number of job vacancy websites, or job boards, that list job vacancies. Some websites advertise a wide range of jobs, others only advertise industry specific jobs. Most of these websites allow you to apply online by uploading your CV. You may also need to upload a covering letter to support your application.
Many job vacancy websites allow you to sign up for email alerts that tell you when a new job opportunity has become available. You may be able to tailor the alert to match your search criteria, for example:
Full-time, part-time or temporary work
Work in a particular location
Jobs that match your skills and experience
Job vacancy websites include: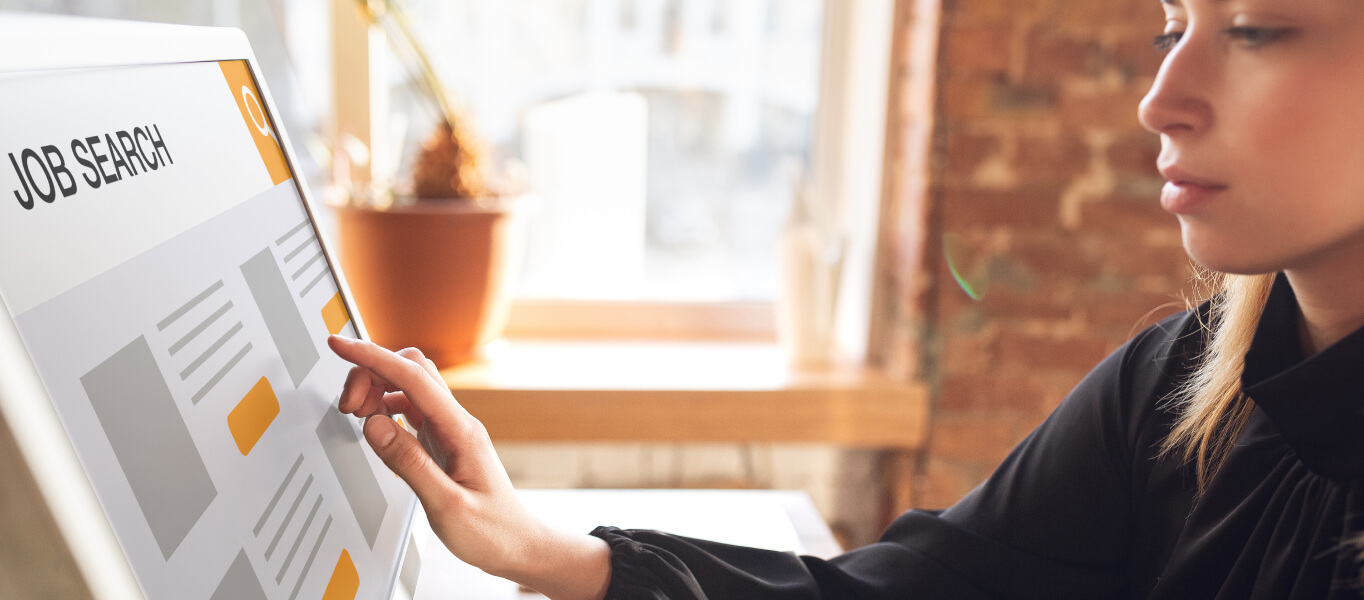 Recruitment Agencies
Recruitment agencies work on behalf of an employer to find the right people to fill their vacancies.
As a potential employee you apply (usually with a CV) to a recruitment agency. A recruitment consultant will discuss your work history, experience and qualifications with you, and will then match you to job roles that match your skill set and experience.
Recruitment agencies generally recruit for jobs that are not usually advertised online or in the press. Some agencies specialise in particular industries, for example Healthcare, Engineering or Manufacturing.
If you decide to use a Recruitment Agency, you'll need to:
Check whether they have vacancies in the type of work that you are looking for
Have an interview with the agency, similar to having an interview with a prospective employer
Keep in regular contact with the agency and let them know when you are available
Ask for feedback if you are not offered a job
Be open to temporary work, as this can often lead to a permanent position
Let the agency know about any specialist skills or training that you have, for instance touch typing, languages or computer coding
Recruitment Agencies who cover the Hull and East Yorkshire area include:
You can also use Agency Central to search for recruitment agencies in your local area.
Networking & Social Media
Networking sites like LinkedIn let you search for advertised job vacancies. You can apply through your LinkedIn profile or upload your CV. Many recruitment consultants use LinkedIn to find suitable candidates so keep your profile up to date and make it as attractive as possible to recruiters.
Use your own network of contacts to find out about job opportunities. For example, speak to friends, relatives, ex-colleagues, people you know on social media, or people that you know through clubs or societies that you belong to. The National Careers Service has some excellent advice on networking to find a job.
Employers also use social media platforms like twitter and Facebook to advertise job vacancies. If you know the sector you would like to work in, or have a particular employer in mind, follow them on social media to find out if they are recruiting. You can often sign up to receive notifications when they post any new job vacancies as well.
Jobcentre Plus
Visit your local job centre for job vacancies in your local area.
You can also search and apply for jobs using the Find a job service
Also, follow your local Jobcentre on twitter as they will advertise job opportunities and local jobs fairs.
Visit Job Help for tips and guidance on your job search.
Jobs/Careers Fairs
Job fairs are events where recruiters come to meet potential employees, these can be industry organised jobs fairs or organised by organisations like jobcentre plus. Most jobs fairs are advertised on social media and in your local newspaper and local radio stations.
National Careers Service
The National Careers Service offer careers advice and guidance. You can contact them by phone or webchat.
Their advisers have information about which employers are recruiting in your area. They can also tell you about job vacancies, training schemes and apprenticeships.
Employers' websites
Many employers will also advertise their jobs on their own company's website. If there is a particular business who you are interested in working for, look at the careers page on their website and follow them on social media to find out when they have a job available that might interest you. Some company websites allow you to upload a copy of your CV, even if they don't have any jobs available then, but they will keep it on file and contact you when a suitable opportunity does become available.
Contact employers directly
Some companies advertise their jobs on a board outside their building, and shops and offices sometimes have signs in their windows. It is worth having a walk or drive around the area where you are looking for work in case you see anything suitable.
Also, hand in a copy of your CV at the reception of companies in your local area, or who you are interested in working for. Ask them if they have any job opportunities available and if they would consider you for anything suitable that they might have in the future. Remember to dress smartly, be polite and include a short covering letter. Employers are impressed by people who show initiative!
Other ways to find a job
Most companies now advertise their vacancies somewhere online. However, you may still find some positions advertised in magazines, journals or your local newspaper.
Internships or voluntary work are also a good way of gaining work experience, which could start you on your chosen career path. These will often be advertised online by businesses in your local area.
If you have a hobby or interest that you are passionate about, why not consider starting your own business?
Useful Links
Are you a young person planning for your post-16 training and education journey? If so, visit our partner website >log on | move on> to where you can access a wealth of help, support and information on finding a career.
Are you an adult living in the East Riding? If so, visit East Riding Adult learning and employment support to see what help is available to you.
Are you an adult living in Hull? If so, visit Hull City Council Training and adult education support or Hull City Council Jobs and careers support to see what help is available to you.